WEEK IN REVIEW: Defense sees room for improvement as Lions head to Chicago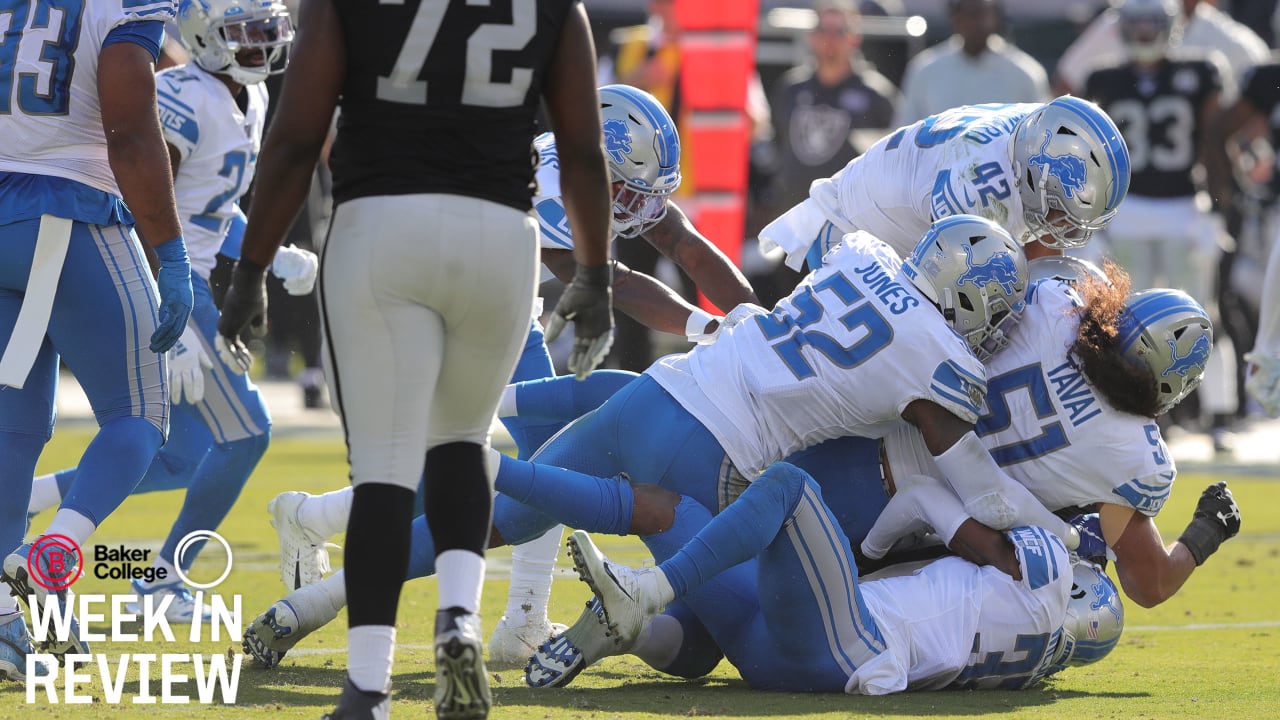 While Detroit's defense has struggled this year, their Week 10 opponent, the Chicago Bears, have had some of their own problems on the offensive side of the ball.
The Bears' offense ranks 29th in the NFL, averaging just 266.8 yards per game.
"It's losing. It's not playing up to what we know we're capable of," Bears quarterback Mitchell Trubisky said this week about what's frustrating the team. "It's making simple mistakes. It's getting out-executed. It's getting outplayed, when we know we're capable of much more, when we know we have more inside us, when we know we're talented.
"We're still coming up short. There are a lot of really simple things we did last year, that we do in practice. On game day, we're coming up short. That's why we have this crappy feeling. That's where the frustration is. You can tell we don't like it."
Trubisky is taking a lot of the blame for the offensive struggles, but Bears head coach Matt Nagy knows it goes beyond just one person.
"When you get into these situations, that's always the number one person that gets attacked," Nagy said. "We understand that. We know the why's behind a lot of stuff.
"We're in this thing together. I think it speaks volumes to who we are as a team, as a family, as an organization. It's just not the way we roll, fellas.
"It would be pretty easy to go ahead and point at one person. That's not what this is about. We hold everybody accountable. We want to make sure we look for solutions."
For Mike O'Hara's full scouting report on the Bears, click here.
Published at Sat, 09 Nov 2019 12:17:41 +0000