NOTEBOOK: Walker looking forward to the challenge of facing Travis Kelce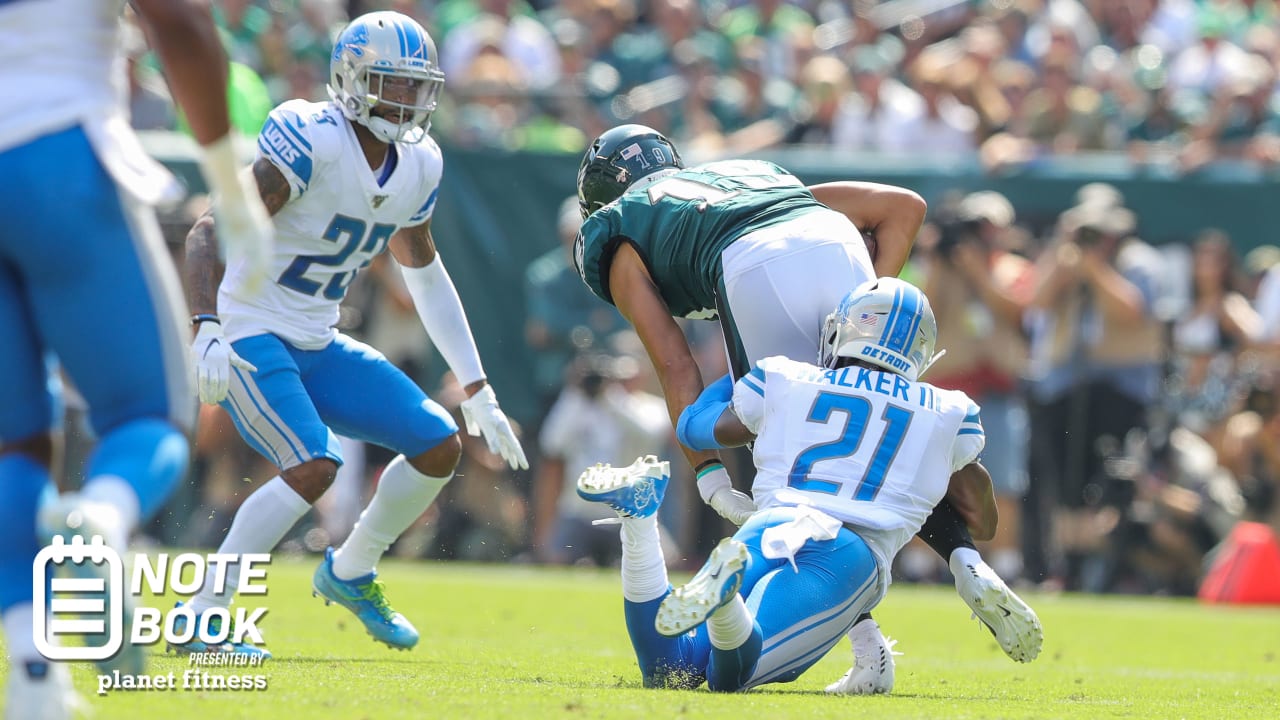 Tight ends have caught a combined seven passes for 93 yards and no touchdowns in three games vs. the Lions' defense.
Walker hasn't allowed a touchdown in his coverage through three games, and opposing passers have a 76.7 passer rating when targeting him.
But Kelce is the best in the business right now, and Sunday will be a huge test for Walker and Detroit's defense trying to limit him. Kelce's got 17 receptions in three games for 284 yards and a touchdown. He's averaging 16.7 yards per reception.
"We'll have another huge challenge for us this week with Kelce," Lions head coach Matt Patricia said. "He's a guy that you can put on the back side and whether it's a linebacker, a safety, a corner – I don't think they really care who's over there covering him. They're going to give him the ball."
This is one of those measuring-stick games for the young Walker, who is in his first season as a full-time starter in his second year. Walker said he's looking forward to the challenge of facing one of the league's elite players at the position in Kelce.
"Most definitely," Walker said. "Always."
Running back Kerryon Johnson is facing eight defenders in the box on 45.83 percent of his rushes this season. Only Frank Gore is seeing more (54.55). Some of that is due to the Lions' use of two tight end personnel groupings.
Teams have stacked the box on Johnson, and it's probably no coincidence quarterback Matthew Stafford and the Lions' passing game have been thriving. Stafford has six touchdowns in three games, and the Lions are the only team in NFL history to have four 100-yard pass catchers with a touchdown through the first three games of a season.
Johnson had a little fun on Twitter with the statistic this week when the Eagles stacked the box on him 60 percent of the time.
Published at Thu, 26 Sep 2019 23:28:38 +0000